Today I promised some fun things about Fall for my post...well, I lied. I didn't do it on purpose, but after I posted I realized that today was a fun link-up I like to participate in each month with

Helene

and

Sarah

.
This month's #TotalSocial is all about Guilty Pleasures....ooooh how fun...how could I skip this one!?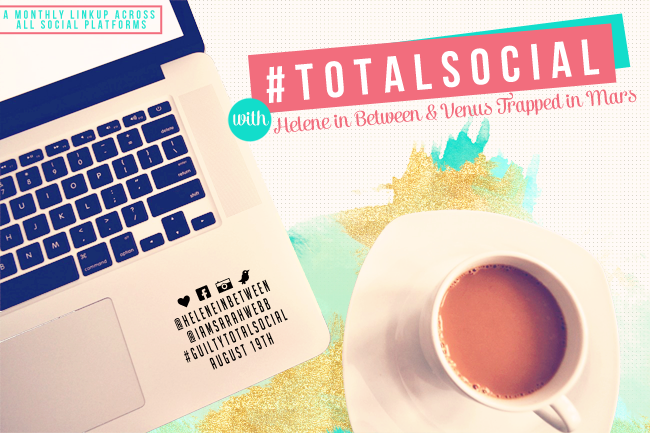 Guilty Pleasures...we all have them. I have no problem announcing mine, because I tell people all the time. I have no shame in it. I don't smoke, I don't drink every night, and I don't have the budget to spend frivolous amounts of money on any one thing.
So...what's my guilty pleasure?!?!
Reality (Trash) TV. And I can't get enough. I will pretty much watch anything and get hooked.
I am obsessed with every single city of the damn Housewives on Bravo.
As much as the Kardashians can drive me nuts, I still watch.
As crazy as the Rich Kids of Beverly Hills valley girl voices are, I don't change the channel.
As much of a trainwreck some of the Teen Moms are...I haven't missed a season.
And my new favorite...well, there's no reason NOT to watch Christley Knows Best. Every single member of that family makes me cry laughing.
Yup, I watch it all. I record it all. I will watch episodes that I have already seen. I watch marathons. I can tell you what's going on with every family, chic, and teen mom out there.
Sometimes I think it's so hilarious to watch because of the drama. The craziness that happens in these people's lives is insane but it's entertaining. I guess that's why they are worthy of a show!? HAHA!
I have NO shame in my Reality TV game. I'll scream it loud and proud...all hail the DVR.
What is YOUR guilty pleasure??
ps- I promise some Fall Fun on tomorrow's post...be sure to come check it out!