This is my first time participating in the Fan Friday LinkUp with Sarah from Venus Trapped In Mars and I am ECSTATIC! I am still longing for the sunshine of summer, but can NOT wait for FOOTBALL!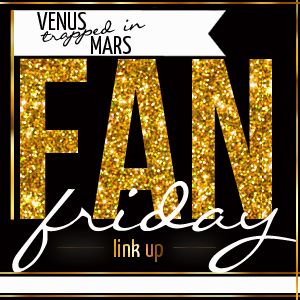 Alright alright, before you already start throwing banana peels at your computer screen let me tell you a few things.
I have been a Pittsburgh Steelers fan since about age 6. I grew up south of Pittsburgh and love the city more than life itself.
I went to my first Steelers game at Three Rivers Stadium at 12 years old with my dad. We sat in the freezing cold the entire game with a thermos of hot chocolate and didn't miss a beat. Fast forward many years later and I will STILL sit through those freezing cold Pittsburgh game to see my boys play.
My favorite player is Jerome Bettis. Yes, it pisses me off when I wear his jersey and people ask who he is. THOSE are the Steeler Fans you should hate, not me.
I have hair like Troy, although he doesn't straighten his like I do, but I appreciate a good curl and a badass.
Where was I going with this before I started to convnice you that beneath the black and yellow (YOU KNOW WHAT IT IS!!!) that I'm still a good person?!
Oh yea....Steelers Training Camp.
Well, each year Steelers Training Camp happens to be held at my brother's alma mater, Saint Vincent College in Latrobe, Pa. If you have never heard of the school you should look it up...it's a beautiful campus. I'm guessing that is part of the reason camp is held here. The facilities are great and the view is awesome.
We started going to camp about 6 years ago and look forward to it each summer. Some years we have made it down more than once but every time is an amazing experience.
We usually watch a little bit of practice from the bleachers or the hill and then make the journey over to outside the locker rooms. You HAVE to get a good spot in order to come close to getting autographs. Last year we were front row, and having a cute and polite little boy means a ton of smiles for our little dude. He got a hat full of autographs and lots of good pictures with some players. This year, we didn't get front row but managed a few autographs.
Unfortunately, Big Ben usually never walks up the path to make his own way to the locker rooms after practice. He is escorted from the field up the back path and comes in on the side to the locker room. We have learned his tricks, and know to watch the field for the cart and once we see it moving make our way to the very back of the crowd to scope out the scene.
This year, we were SO ready. We watched his sign autographs down on the field for about an hour which he never does (must be another new trick) and then made our way to the back of the crowd. His golf cart came cruising along and Ethan yelled "Ben please, you're my favorite player!" Ben just waved and sped on by. Wait until you see the picture below ...it would have been some good karma if he would have taken a spill.
I think it says a lot for the guys like Troy and Heath, who are big name players making top dollar that still take the time to smile, thank people for coming, and sign some papers making people's dreams come true. I was happy to see Ben signed autographs for people that stayed back on the field, but it annoys me that he always has to be sly and can't stay with his team.
My Dudes ready for a fun filled day!
Little man Ethan scoping out the players.
Big Ben almost falling off his little golf cart.
Looking at all his autographs.
The crowd patiently waiting along the path to the locker rooms.
View of the field from the locker room area.
Saint Vincent College--Latrobe, Pa.
I love this team and I love my city. Black and Gold Forever #412
Are you big in to football? College or NFL? Favorite team? Let's hear it! (now I'm sounding like a cheerleader....so I'm gonna go)
Happy Weekend!